Westminster Nursery School
Our private nursery in Pimlico is adjacent to the river and replete with playgrounds and open space...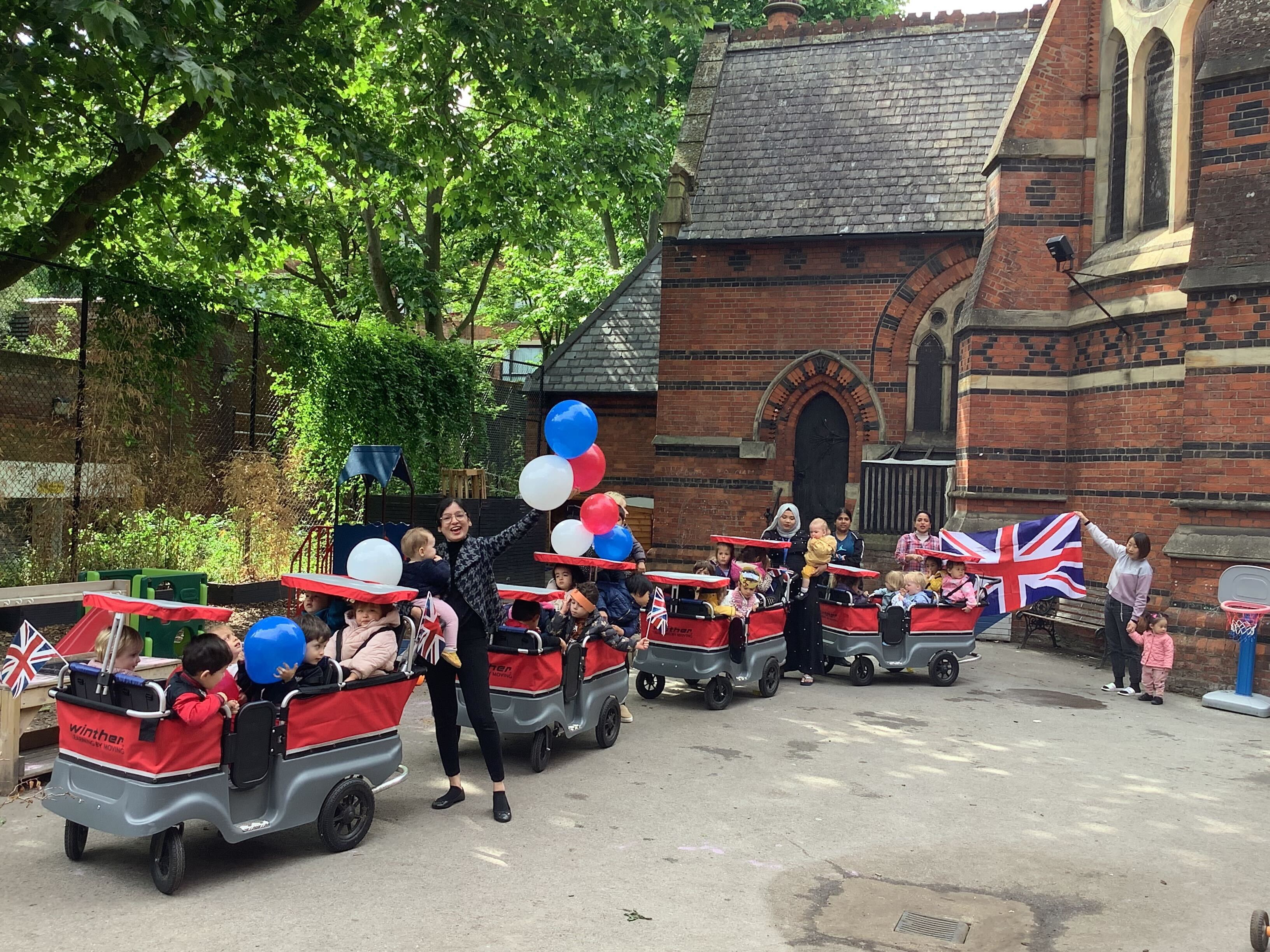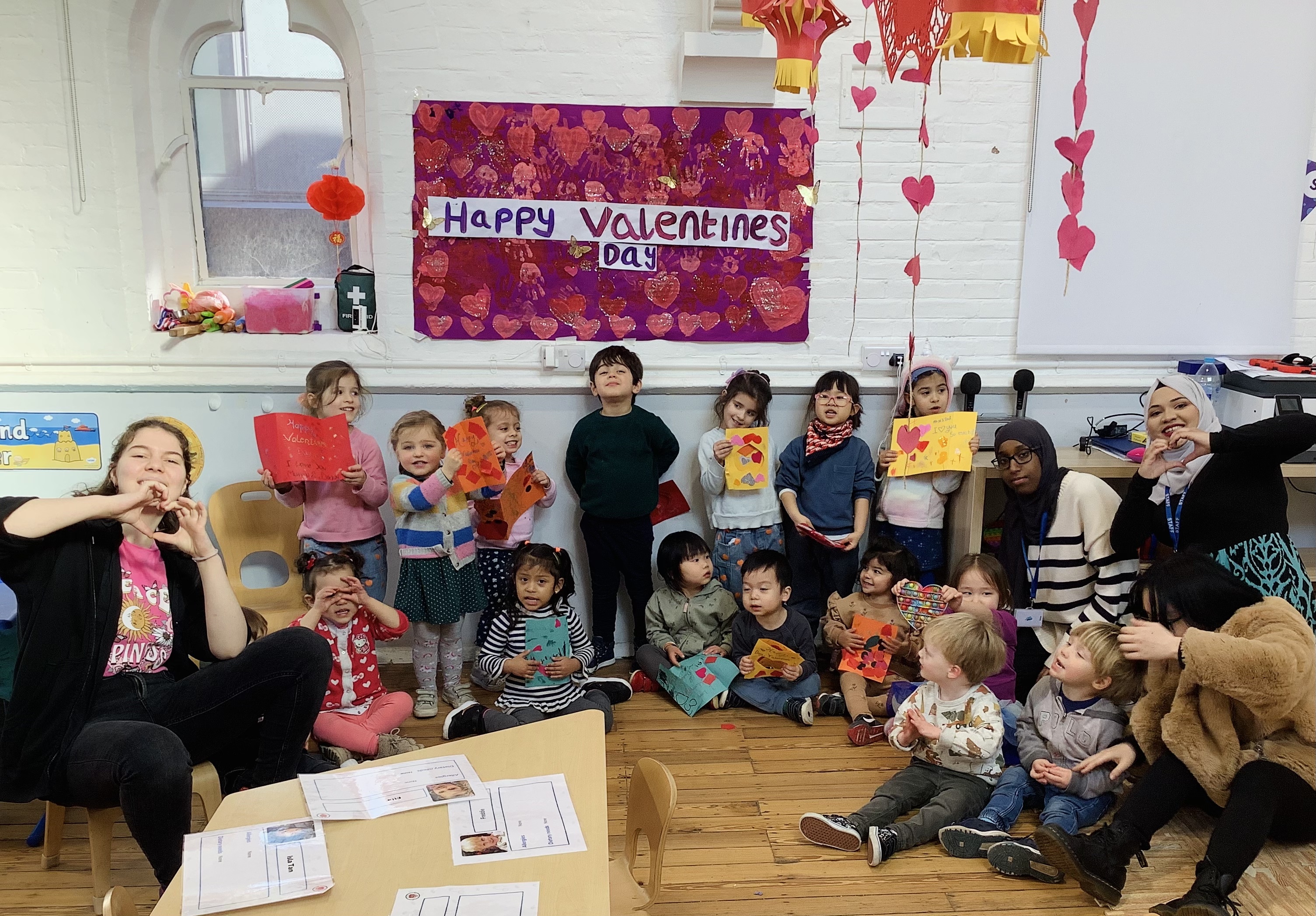 A new, nurturing kind of childcare...
Westminster Bilingual Nursery & Preschool
Our Westminster nursery and preschool is located in a wonderful Grade 1 listed building in the heart of Pimlico, replete with playgrounds and gardens. It is a truly historic setting - as the former half-form entry primary school that sat on the grounds of the jaw-dropping Victorian Gothic St James the Less Church, it is a school seeped in history and one that we've designed to be in keeping with that history (see our architectural pack from the wonderful Dodman Associates).
With custom-built furnishings that cohere around our central theme of the learning tree, the school is a 4-minute walk from Pimlico station; 10 minutes from the throbbing commercial heart of Victoria. Our private nursery in Pimlico is also close to the mainline train interchanges at Vauxhall and the residences of the 9 Elms and Battersea districts.
Within spitting distance of all of the major offices around Victoria BID, and the Home Office; DCLG; DCMS; Department of Transport and Education across Whitehall, we're a perfect workplace nursery for busy professionals who want to have the comfort that their children are nearby so they can focus on work.
Book a Meeting with our Westminster Nursery Deputy Manager
Sadia Begum
Sadia is the deputy manager at our Pimlico nursery, bringing an abundance of expertise having been with Hatching Dragons for almost 6 years. Starting off as an apprentice at our first school in Barbican, she has graduated and matured to become an inspirational manager at our Westminster school, where she is famous for delivering astounding arts classes and phonics programmes to foster school preparedness in our children. Sadia is Level 3 Childcare Qualified and also holds a Level 3 Paediatric First Aid and a Level 2 in Safeguarding.
Words from our manager
As a devoted deputy manager, I bring six years of invaluable expertise in nurturing and guiding young minds at our esteemed nursery. My passion lies in crafting a positive and engaging learning atmosphere for children, working in close harmony with a talented team. I am unwaveringly dedicated to cultivating growth, fostering creativity, and nurturing a sense of wonder in every child under our vigilant care.
For the best of Bilingualism
Take a look at our photo gallery of the children and wonderful staff team. They are evidence of the best bilingual preschool and childcare in Westminster.
Child-Centred Childcare
We make our days as action-packed as possible and believe that nurseries should not be closed shops. We want our children to know and understand the community they are in, the wonderful cultural experiences they can have in the wider community and the learning they can achieve within the school. This is all delivered by a fully qualified and caring team.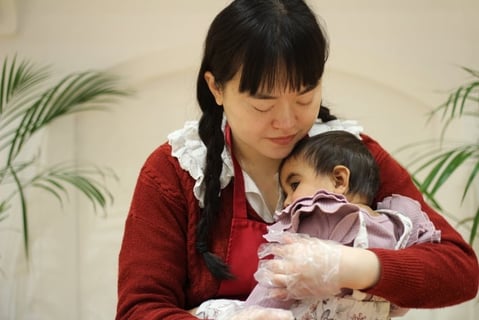 Nurturing Nursery Nurses
Baby room nursery nursers who enjoy advanced baby training from the NDNA outside of their qualifications in early years and paediatric first aid for expertise in pre-2 care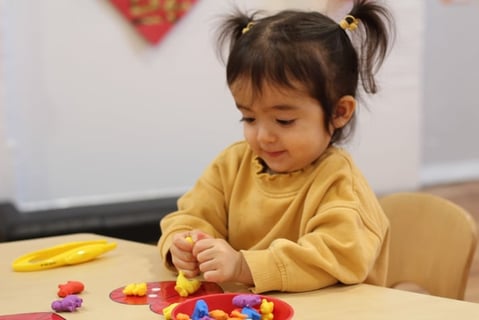 Child-Led learning
Child-led learning in an enabling environment that is replete with resources to stimulate young minds, maximise creativity and autonomy and develop their natural interests and concentration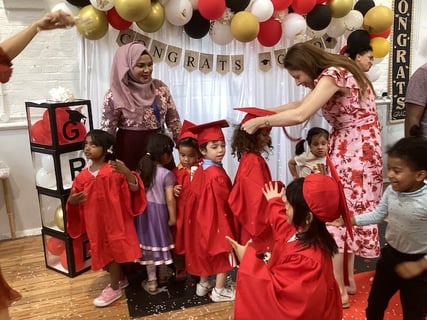 Cultural Learning
End of month family festivals and community parties to help our children understand that they are part of a community, to build their sense of self and to celebrate what they've learnt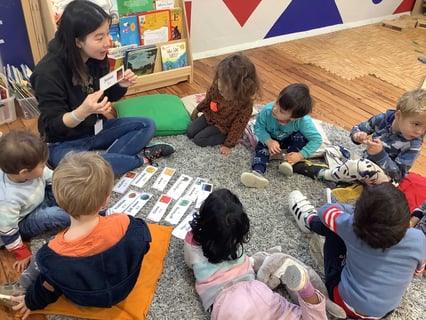 Bilingual Immersion
Bilingual immersion and dedicated sessions in circle time, music, literacy and understanding the world for second language acquisition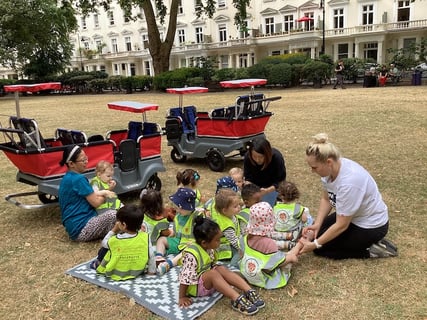 Extraordinary Outings
And beyond our own playground, there are so many places to explore and play - the local gardens and parks, Houses of Parliament, Victoria & Pimlico children's library, Albert Embankment, Buckingham Palace, St James Park and London Aquarium!
Best of bilingual preschool and nursery
Our Fully Qualified Teaching Team
At the heart of all that we do are our teachers - happy staff create happy children, who create happy families. Read on to find out how...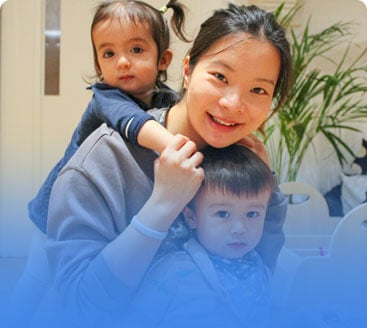 Staff Testimonial
"Hatching Dragons has become like a family to me - the children, parents and team have so much fun together"
Be the best parent you can be
Hatching Dragons Blog
We keep our community up to date with activities and the best of early years methodologies and parenting tips to keep you up to date with how to be the best parent you can be...