Community Events
We believe in the importance of keeping our community together. These are some of the private and public events that we host for them.
Our schools celebrate the end of each term with a huge community bash. All of our registered families attend and we showcase the best of what our schools are about with family fun and festivities for all. We include activities like special storytelling, face painting, music shows and more. And we have one coming soon!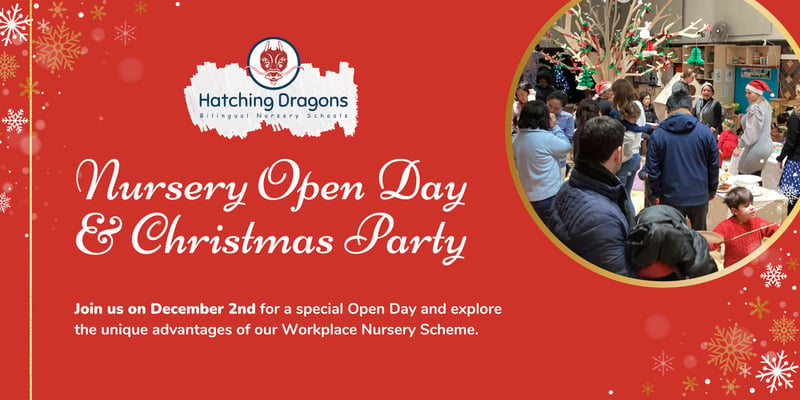 The Hatching Dragons Nurseries are opening its doors on December 2nd to all new parents in our community to showcase the amazing bilingual immersion programme we offer and to introduce you to all of the wonderful families we serve so that you can hear, first hand, what it means to be a part of our community.
We'll open up with a meet and greet to allow you to mingle with our current parents. After that, we'll be giving you a very short presentation on who we are and what we can do for you and your children that is genuinely different to what you might expect from your typical nursery provider. The centrepiece will be the provision of our Workplace Nursery Scheme, which allows you to pay childcare costs from your gross wages, reducing your PAYE by £000s in the year. Really worth hearing about!
Then, the fun begins! We will have:
A surprise guest: a local activity provider whom we partner with to deliver a performance for you and your children and kickstart the fun
Christmas children's activities: Christmas card making, lantern making, mince pie making, Christmas carolling with our families and much, much more...
Father Christmas' Grotto: getting to sit down and see what presents Father Christmas has brought.
We'll wrap up the session with some thank yous from us, some goody bags and the invite to come and see us again in person should you want to talk about care, and how we can help. We're looking forward to seeing you there!
Paediatric First Aid Training for Parents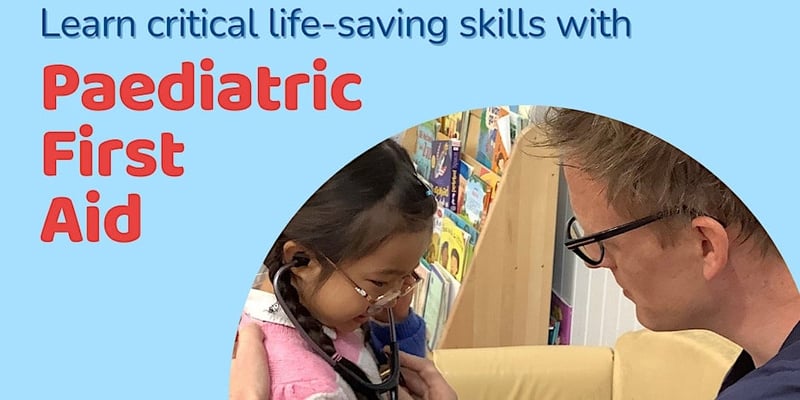 On the 18th of November 2023, we are happy to welcome parents from our local residential and corporate community around our three nurseries to be trained, for free, by our paediatric first aid trainer so that we're all as prepared as our teaching staff team is for any kind of emergency. Incidences of choking are rising in your babies, and we think we could all benefit from regular refreshers as to what to do to help save lives. So please do share around, book in and come down to get your certificates and a bit of peace of mind.
On the day, you'll receive a warm welcome from our school manager, and a brief presentation about our schools here at Hatching Dragons, before being trained by our partners in PFA. Book your ticket now!
Parent & Baby Stay & Plays

Our stay and plays focus on sensory development for young babies - movement, sound and music that help stimulate communication, linguistic development, physical development as they dance and sing with their parents and, of course, a little bit of Mandarin.
Cultural Festivals & Children's Parties

Every month, the children at Hatching Dragons hold a cultural festival to celebrate an aspect of their learning throughout the month. From Fireworks night, through to Chinese New Year, we want our community to come down and join in the fun and learn.