Book Your Visit Today
Please select from one of the below options to be redirected to the booking pages for our schools
X
Multicultural Childcare
We believe in doing childcare differently. Language rich, culturally aligned and entirely inclusive, our multicultural education focuses on nurturing global citizenship and a belief that diversity is the spice of life...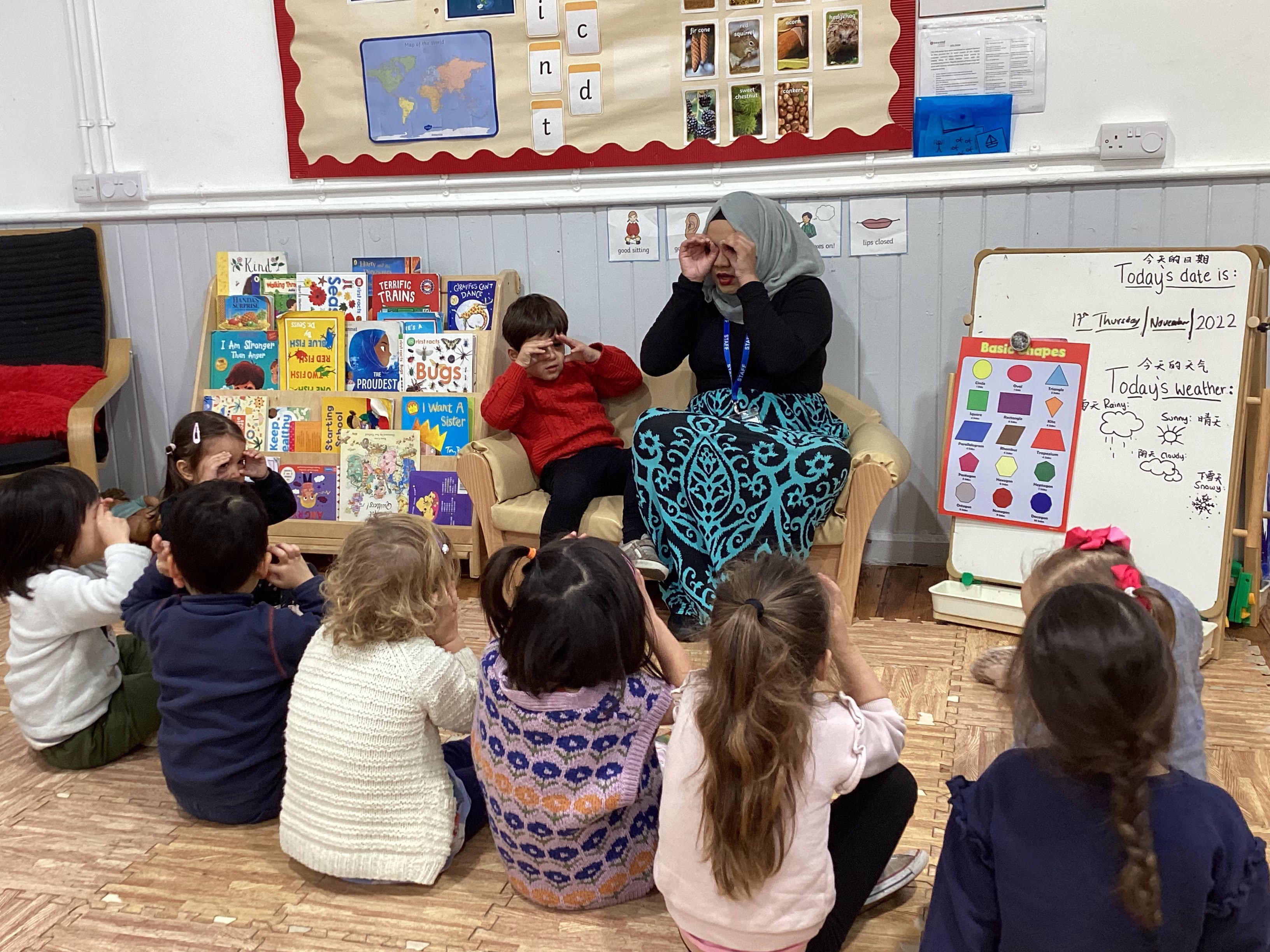 Preschool phonics classes at Hatching Dragons Westminster
Meet our Founder
Cenn spent much of his professional career overseas in China and learnt, first hand, the advantage that developing second language skills can have - it changed the way he thought, perceived the world, and, critically, taught him to understand how other people think....
Doing early years differently
Our Educational Mission
Hatching Dragons was established to provide a different form of childcare for the 21st century family. We believe we can do so much more for our children in the early years - it is the crucible of learning, where the foundation of our futures skills, attitudes and agency can emerge. We believe in the importance of global citizenry and in priming our children to be positive participants in a multicultural world. Through our proprietary intercultural and bilingual educational programme we aim to achieve 3 things:
Language Learning
Technical fluency in languages that matter to our children's futures
Cognitive Impact
The cognitive impact that bilingual immersion to achieve that fluency can deliver for your child
Intercultural Understanding
The intercultural understanding that our global educational programme can nurture
The power of Diversity
We couldn't deliver a language rich curriculum that focussed on celebrating cultural diversity without having a culturally diverse team. Our teachers speak Spanish, Chinese, Arabic, Portuguese, Russian and bring with them the passion for educating children about their cultures and history...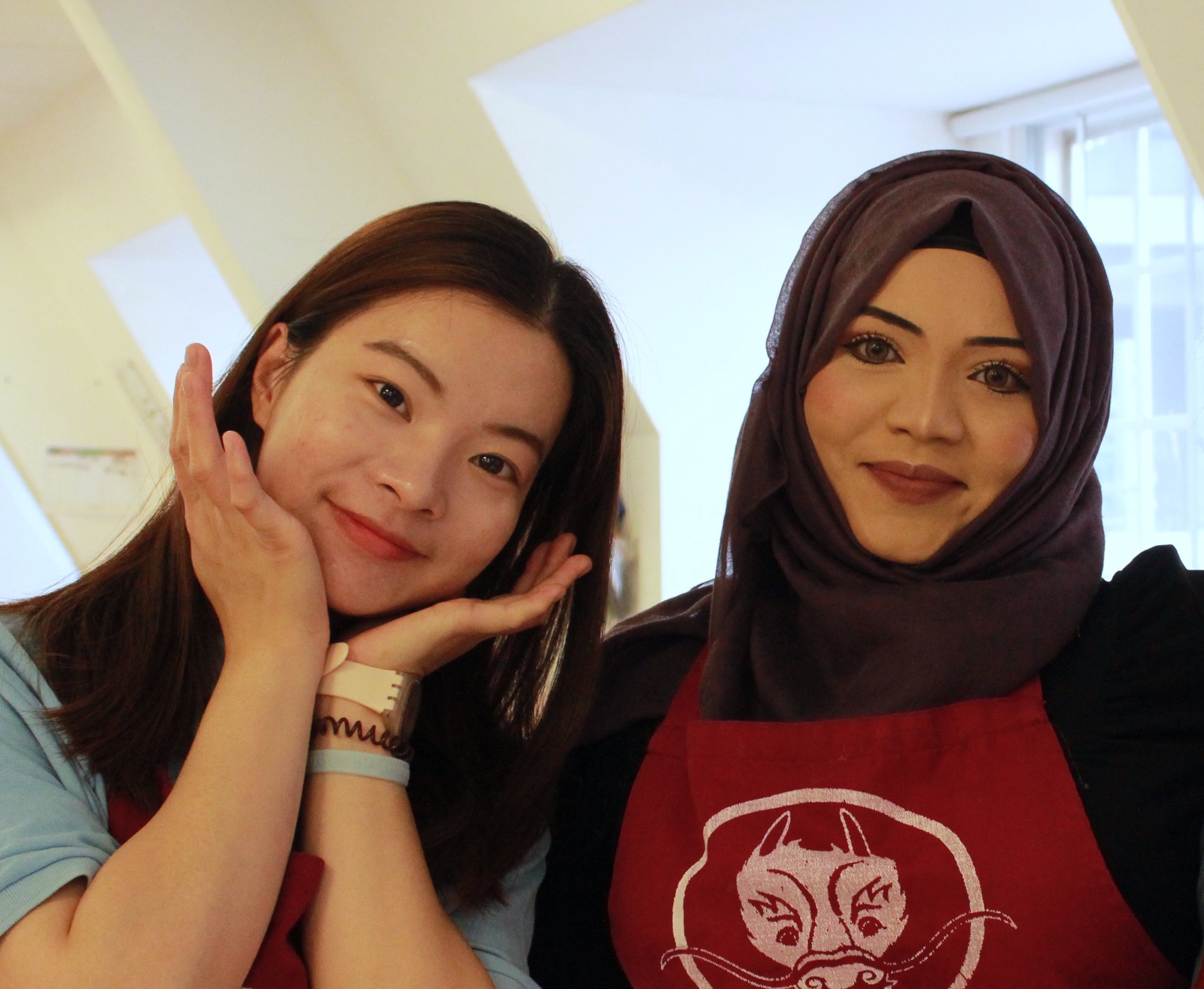 Our Promise
Maintaining standards is fundamental to what we do. We employ Quality Assurance consultants who visit the schools each month to ensure they're working towards outstanding practice and want to develop a watermark of quality for each of our customer groups...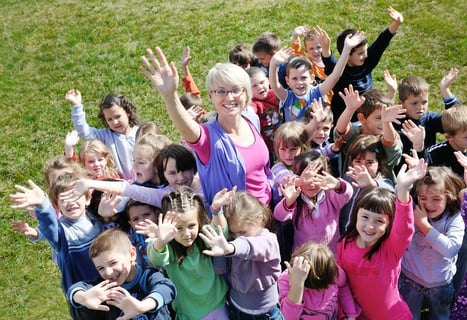 To our Children
We promise a place to grow, make friends and explore who they are and the world around them, in a safe and engaging environment.
To our Families
We offer parents top quality childcare and peace of mind. With years of experience as bilingual nursery providers, we know the exact tools that your child needs to succeed.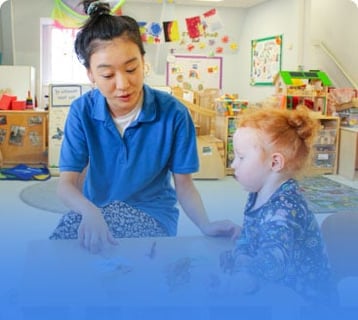 To our Team
We offer our team the opportunity to shape children's lives and to shape their careers. We have a fantastic work environment and competitive benefits.
Our History
Hatching Dragons was born out of an idea that we could do childcare differently and offer more to the more globally aspirational family across the UK
Feb 2023
Expanding our Language Sets
Moving beyond our traditional base in Chinese, the schools start to incorporate Spanish into the curriculum, with dedicated class teachers rotating between the schools to offer structured music, dance, songs & stories in Spanish and Chinese across the group
June 2022
Hatching Dragons City Incorporated
As part of our strategy to grant equity and share option schemes to our teachers to maximise retention, our City of London branch is re-registered as a subsidiary of Hatching Dragons Ltd, following in the model of our school in Canada Water
May 2022
City of London achieves a Good
Ofsted inspected our City branch and determined that it was Good (with some outstanding features)
January 2022
Workplace Nursery Scheme Launched
As part of our strategy to reduce childcare costs, we launch the Workplace Nursery scheme in which employers pay childcare fees from the gross wages of the employee, reducing their PAYE and the employer's NICS - the largest saving you can make in childcare
August 2021
Westminster achieves a Good!
Westminster is visited by Ofsted and achieves a Good grading!
April 2021
Canada Water Opens
In the aftermath of Covid, we decided to open another school in South East London to cater to the needs of the Rotherhithe, Bermondsey, Canada Water and Surrey Quays community.
April 2020
Class Action
Cenn is on Radio 4 discussing how British Insurers refused to pay out to businesses who held pandemic insurance cover. The outcome is a class action law suit
Summer 2020
Innovate UK Submission
Hatching Dragons works with the University of Cambridge and UCL's Institute of Education's AI department on a funding submission to develop mobile gaming Edtech solutions that utilise speech recognition for second language learning
March 2020
Covid Support
We are forced to close our schools but are granted permission to keep our City of London school open to support Healthcare workers at Barts Hospital Trust during the pandemic
March 2020
St James the Less Opens
We relocate our Westminster school from Monck Street to quardruple operating capacity to 80 FTE at St James the Less Church School. Unfortunately, it was 2 weeks before Covid!
October 2021
Westminster Achieves a Good!
Ofsted visits our school in Monck Street and delivers a Good grading to the team
October 2019
UK Trade Mission to China
Hatching Dragons is invited on the UK DIT educational mission to China for early years and K12
Spring 2019
UK Department of International Trade
Invites Hatching Dragons to consult on the international education strategy due to be launched by DfE and Damian Hinds that summer
April 2018
Hatching Dragons Westminster Opens
As part of the S106 agreement with the City of London and Taylor Wimpey, we open our second site in the heart of Westminster, on Monck Street, just around the corner from the Home Office
July 2018
Cenn gets married!
Cenn and Emily finally tie the knot and he manages to scrap 1 week off work for the first time in some years!
July 2018
Barbican Relocation
Due to the Taylor Wimpey development at Fann Street, we relocate to Ironmongers Hall to double operating capacity and avoid the impact of the large scale build programme
May 2017
Barbican achieves a Good!
Our first school achieves a good grading from Ofsted
May 2015
Hatching Dragons Barbican Opens!
Our first school offering bilingual Mandarin-English immersion opens in the heart of the Barbican just by Fortune Green