5 Ways To Celebrate The Mid-Autumn Festival With Children
2020 has been a difficult year so far and communities across the world have had to adapt in profound ways. It's changed the way in which many of the world's biggest cultural and religious festivals are celebrated. This year the Mid-Autumn Festival, the second most important festival in China – after Chinese New Year, of course – will be celebrated by families in China and across East Asia on the 1st of October.

While it may not be an event on the same scale as in previous years, there are still a number of activities that parents can do to introduce their kids to this rich cultural festival:
Spend Time Together As A Family

Much like Christmas and Thanksgiving, the Mid-Autumn Festival is an important time for families. So make it a family occasion at home, get the kids to help cook a traditional Chinese dinner and call the extended family to share some time. It can be an excellent opportunity for the whole family to learn more about this important festival and its place in Chinese culture.
Read The Story About The Lady on The Moon
Provide some context for your child by reading to them about the legend of Hou Yi and Chang'e, the Lady on the Moon, which gave rise to the festival. Find a child-friendly version of the story or use an animated video as kids often find these easier to engage with.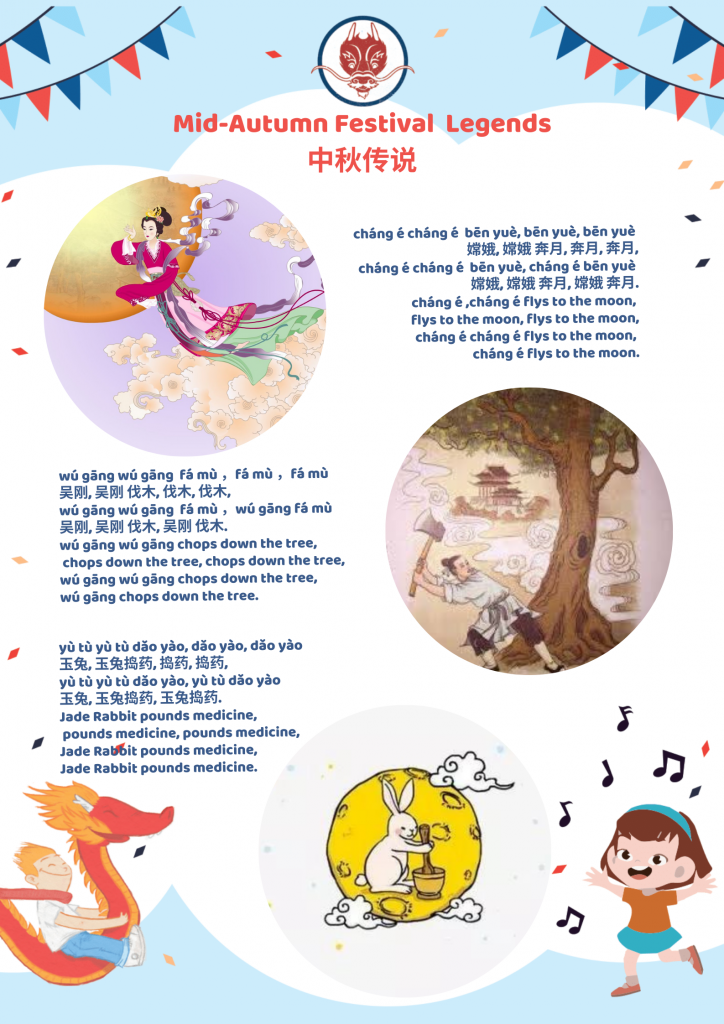 Appreciate The Moon
When was the last time you stopped and took notice of the moon? In China, sightings of the full moon during the Mid-Autumn festival are often the most spectacular because of the clear skies around this time of year. We all lead busy lives, rushing from work to school and then home each day. Pausing to appreciate the natural beauty of something as simple as the moon is a great experience for children, especially in this era of digital media.
Make Mooncakes
Mooncakes are an iconic Chinese delicacy that is eaten during the Mid-Autumn Festival. Named as such because of its shape, which is like that of the full moon. Traditional mooncakes have a dense pastry exterior and are filled with sweet lotus paste or a salted duck egg yolk, and are regularly eaten with tea during the festival. Why not try your hand at making these treats and get the kids involved too. Here is a simple recipe for mooncakes.


Make Paper Lanterns

Kids love getting messy so get that arts and crafts box out for a bit of fun. Paper lanterns adorn homes and the streets in China during the Mid-Autumn festival so why not have a go at making some for your home. You won't require any special materials and paper lanterns aren't difficult to make (although adult supervision will be required when it comes to using scissors). Use this child-friendly craft instruction video to help you on your way.
Hopefully, doing some or all of these activities will allow you to give your child a fun insight into the Mid-Autumn Festival while simultaneously providing a wonderful opportunity for family bonding.
Get your child involved in Chinese culture from Early Years. Learn more about our nurseries in central London now: