Refer a Friend
We're proud of what we do at Hatching Dragons. But we know that bilingualism isn't (yet) the mainstream so we really rely on our community of happy families to spread the word to their friends, family and colleagues. And to share a little love for your kind support, we offer a 5% discount for 6 months for every family you refer. If you're reading this, we're guessing / hoping that someone has forwarded you our information because we're awesome and that you're interested in finding out more! 😀

So please fill out your details below, and we'll forward you on our brochure and information and don't forget to tell us who referred you our way - just pop their email in the referred family email section and we'll be sure to pass on our thanks and their discount. Visit our discounts policy page for more information.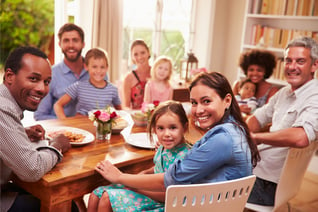 How does it work
it's really simple actually. We believe in community and want you to help us build one. And to pass on our thanks, we'll give you 5% off for every family who attends.
And that 5% is based on the referred families fees - so if you're only doing part time, and your referral does full time, you'll get a larger discount as a percentage of your overall fees than you would otherwise
You can split the discount too if you want to share the love - friends often split the 5% two ways.
And don't forget, this is an uncapped benefit - you can introduce 10 families and secure 5% of each of their fees over the 6 month period the discount applies. We've had some families secure 50% on this basis
If families leave before the 6 months is up, you're discount will be removed in line with their departure and if you move on, we can't forward over the benefit to your referred families unfortunately.
But with most families staying with us on average for 3.5 years, we're sure you'll maximise this discount