Fun Online Activities for Children and Grandparents
The role of grandparents can't be understated. They are a fortitude of advice, comfort and strength. When needed, they are often the helping hands that step-in to give parents a well-needed rest.
The fourth of October is Grandparent's day in the UK, where we celebrate all that they do for us. However, it is not always possible to interact with grandparents in-person. Therefore, we have put together five online activities for children to have fun with them remotely!
1. Send Them a Card
Arts and crafts are not only fun for children, receiving hand-made gifts is always a pleasure and is sure to make grandparents feel appreciated. We have created an easy design idea that you can follow and we are sure that any drawing will bring a smile to their faces.
2. Have a Zoom Playdate
Zoom is not just great for talking, how about mixing things up with a virtual playdate? Have Grandma or Grandpa read your child their favourite story, or play a variety of learning games that include numbers and rhyme. Watching cartoons and movies together is also a fun way to bond. Incorporating different senses into activities is great for keeping children engaged, so encompassing different sounds and images will keep them interested, whilst allowing for quality family time.
3. Have a Dinner Party
Eating together is still possible, however may take a little more preparation. Decide in advance what you would all like to eat and prepare the food on both sides, for the same time. Sharing a meal is a great way to bond as a family, and although a laptop or iPad sitting on the kitchen table may feel like a very different experience, being able to share these moments will no doubt ease any feelings of distance.
4. Give Them a Performance
Children love to express themselves through songs and music, so practising one to perform to grandparents will not only be fun, but heartwarming. Add in fancy dress and the use of props for some extra flair and allow your child to shine. Here is a song we have been practising in our nurseries in London.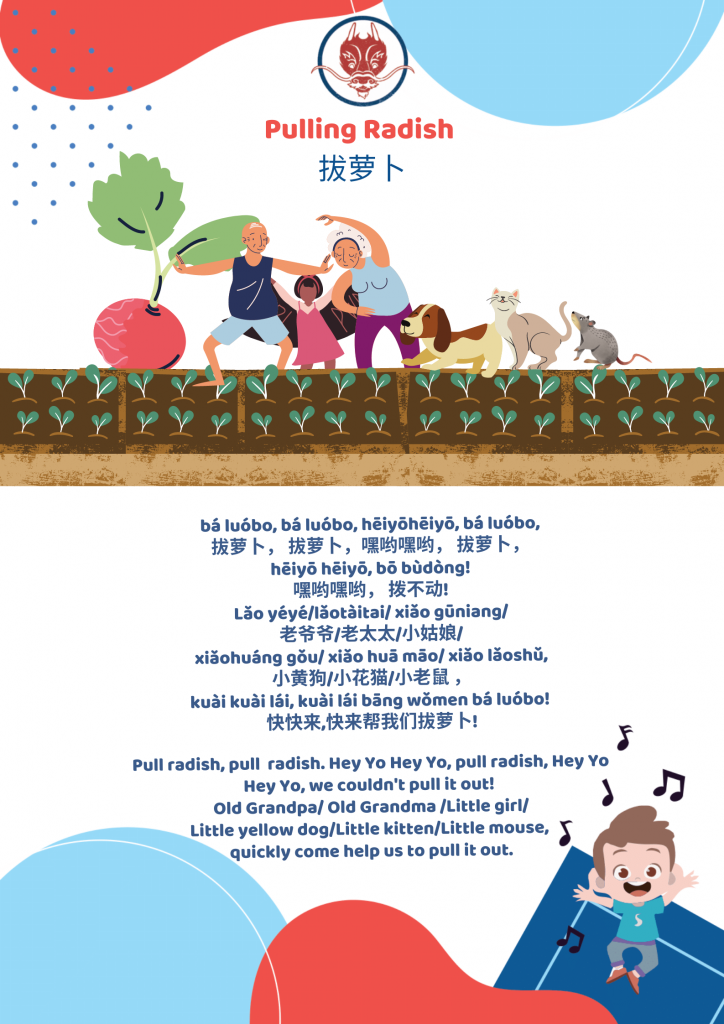 5. Puppet Show
Creating puppets for a puppet show is a fun activity for your child and amusing to watch. Allow them to create names, background stories and different roles for their puppets, to help their imagination flourish. Grandparents are sure to love it! Here is an easy puppet design that you can follow:
No matter how far in the world grandparents may be, they are always close to our hearts. Hopefully, these online activities for children and grandparents will provide you with inspiration for your next family interaction.
For More Information on our Bilingual Nurseries: